Family Law Issues | Coronavirus | Covid-19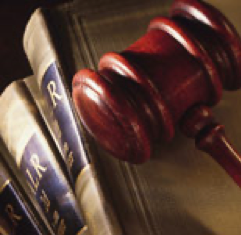 CORONAVIRUS IMPACT ON FAMILY LAW ISSUES, we can help you!
The Coronavirus (COVID-19) pandemic has seriously affected many families. The impact of the virus touches numerous areas in family law cases, including
the ability of parents to provide care for minor children,
loss of income,
inability to pay child support
inability to pay spousal support,
loss of health insurance, a
decrease in the value of assets such as businesses, real estate, investment/retirement plans, or other assets.
The Dougherty, Hanneman & Piccin, LLC ("DHP") law firm can assist you by answering questions and providing information on how the Coronavirus impacts your rights and duties in your family law matter.
Inability to Provide Care for Minor Children
With schools closed and children staying home during the day, many parents are not able to take time off work or arrange for third parties to care for minor children. Which parent is responsible for caring for the minor children while school is not in session? Our firm will review your current court orders and provide you guidance on how to address this problem.
Loss of Income and Inability to Pay
With layoffs and many businesses being forced to close, many persons have lost jobs and their income. Business owners have also lost their income. This loss of income affects the ability of persons to comply with their court orders, including:
Inability to pay child support payments
Inability to pay spousal support payments
Inability to pay court ordered payments such as mortgage payments, car payments, insurance payments and other bills and expenses
The other party may file a motion to enforce the court orders (contempt motion) against the person not making the court ordered payments. The law provides a defense to such a contempt motion if the obligated party is unable to pay.
Our firm will review your current court orders and provide you guidance on how to address this issue in your family law matter.
Decrease in the Value of Assets
The Coronavirus pandemic has had a negative impact on the value of many assets.
The stock market has been down which lowers the value of investments and certain types of retirement plans.
The value of small and mediums size businesses also may be lower, and in some cases, significantly lower.
The value of real estate may also be decreasing.
This Coronavirus impact on assets requires careful planning when negotiating the division of property in all dissolution and divorce matters.
Our firm has extensive knowledge and experience in handling cases where the value of assets is a major issue.
Our firm works closely with business valuation experts, real estate appraisers, and other professionals to obtain valuations. Our firm will review your current situation and provide you guidance on how to properly value your assets during the Coronavirus pandemic.
What to do to Protect Yourself during the Coronavirus Pandemic
If you are contemplating ending your marriage, here are some actions you can take to protect yourself during the Coronavirus pandemic.
File divorce now. The courts are still open and accepting divorce filings. The filing of a divorce provides you with many protections, including:

Restraining Order. The divorce court will issue a Restraining Order which prohibits your spouse from selling, transferring or hiding money, financial accounts or other assets. The order also prohibits your spouse from cancelling any insurance including homeowner's, life, health and auto insurance.
Discovery and Subpoenas. Once a divorce is filed, you have the power to issue discovery requests to your spouse seeking production of documents, answering questions and inspecting property and assets. You also have the power to issue subpoenas to non-parties such as banks and credit card companies seeking the production of financial documents belonging to your spouse.
Temporary Orders. Once a divorce is filed, the divorce court will issue a temporary order that addresses issues such as temporary custody and parenting time of minor children, temporary child support and spousal support, temporary division of bills and expenses and temporary possession of houses and automobiles.

Gather documents including income tax returns, w-2 statements, 1099 statements, bank account statements, retirement account statements, debt account statements and other financial documents. Make copies of these documents and store them in a safe place.
Journal. Start a journal to document any information that may be helpful to your attorney to represent you in a divorce. This may include information regarding finances of the marriage, information regarding your spouse's behavior and conduct and information regarding the best interest of your minor children.
The DHP law firm attorneys have produced successful outcomes for many family law clients. Please click here to read about success stories that reflect various family law issues. Perhaps you will see your marital issues reflected in one or more of these brief stories.
Contact DHP for a free confidential consultation with one of our attorneys. We can give you information about your specific rights and options.
Our firm has 3 attorneys who are Certified Specialists in Family Relations Law. No other law firm in Central Ohio has more Certified Specialists. Fewer than 1% of all attorneys in Ohio have earned the Certified Specialist designation.

DHP is located in a safe and convenient suburban location with free on-site parking. We are located within minutes of Upper Arlington, Hilliard, Dublin, Worthington, and Northwest Columbus.
3010 Hayden Road
Next to Bravo restaurant
From Hayden Road, turn onto Donnylane Boulevard. Turn right at the first driveway. The main entrance to our building is adjacent to the parking lot.